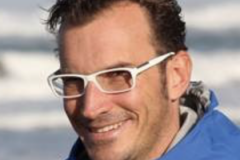 Herzlich willkommen auf der Webseite der ISNA Schweiz!
Wir bieten Ihnen ein umfassendes, praxisorientiertes Ausbildungs- und Seminarkonzept.
Gerne beraten wir Sie bei der Einrichtung Ihres eigenen Snoezelen-Raums, damit Ihre Wünsche und die Bedürfnisse Ihrer Klienten optimal berücksichtigt werden. Kostenlos und für Sie unverbindlich. Bei uns steht Ihr Nutzer und Ihre Wünsche im Vordergrund für eine massgeschneiderte Lösung, damit Sie Snboezelen otimal anwenden können.
Wir bieten Ihnen unabhängige Beratung und fundierte Ausbildung zum Snoezelen.
Melden Sie sich bei uns: info@isna.ch
Wir freuen uns auf Sie!
Mit ganz herzlichen Grüßen,
David und Kati
ISNA SCHWEIZ
David Grupe, Switzerland
David Grupe           (german / français / English)
President of ISNA Switzerland

Member and Vice-President of the International Board of isna-mse

Teacher for children and teenagers with special needs

Relaxation Coach, Instructor Autogenic Training and Progressive Muscle Relaxation
"Hello,
My name is David Grupe and I live in the beautiful Grandson in the canton of Vaud in Switzerland. There I have a wonderful Snoezelen room, which is available for all ages, young and old, people with or without disabilities, with or without illness or also in perfect health. Snoezelen is something wonderful that I would like to share with you!
As a Teacher for children and teenagers with special needs I specialized in people with intellectual disabilities, visual impairments / blindness and multiple disabilities. For more than 25 years, I have been working with children, adolescents and adults with a variety of disabilities and feel this work every day as a great joy and enrichment.
I've been using Snoezelen for over 25 years, discovering it over and over again, enjoying a variety of people: people with disabilities (mentally, physically, mentally, learning disabilities or with multiple disabilities), people with autism spectrum, also elderly people with or without dementia, and many more. Currently, I often work with adults from social professions who are increasingly discovering and using Snoezelen as a prevention of burn-out.
Personally, I experience each Snoezelen session as something very beautiful that can make us happier, more balanced, and healthier. In addition, this special ambience opens up great possibilities for stimulation and relaxation, especially via our senses. Over the years, I have been able to collect many very diverse reactions and experiences in Snoezelen. I would like to deepen and share these practical experiences combined with theoretical knowledge with you. In our courses YOU learn how to
adapt Snoezelen to your clients and their personal, individual needs.
I am looking forward to meeting you!" 
David Grupe, Switzerland
(deutsch/German)
Präsident der ISNA-Schweiz

Mitglied und Vize-Präsident im Internationalen Board der isna-mse

Sonderschullehrer

Entspannungscoach, Kursleiter Autogenes Training und Progressive Muskelentspannung
"Gruezi,
ich heiße David Grupe und wohne im schönen Grandson im Kanton Vaud. Dort habe ich einen schönen Snoezelen-Raum, der groß und klein, ob alt und jung, allen Menschen mit oder ohne Behinderung, mit oder ohne Krankheit oder kerngesund zur Verfügung steht. Snoezelen ist etwas Wunderbares, das möchte ich gerne mit Ihnen teilen!
Als Sonderschullehrer spezialisierte ich mich auf Menschen mit geistigen Behinderungen, Sehbehinderungen/Blindheit und Mehrfachbehinderungen. Seit mehr als 25 Jahren arbeite ich mit Kindern, Jugendlichen und Erwachsenen mit den verschiedensten Behinderungen zusammen und empfinde diese Arbeit jeden Tag aufs Neue als große Freude und Bereicherung.
Snoezelen wende ich seit über 25 Jahren an, entdecke es immer wieder neu, genieße mit den verschiedensten Personen: Menschen mit Behinderung (geistig, körperlich, psychisch, einer Lernbehinderung oder mit Mehrfachbehinderung), Menschen mit Autismusspektrum, ältere Menschen  mit oder ohne Demenz, und vielen mehr.
Aktuelle arbeite ich oft mit berufstätigen Erwachsenen aus sozialen Berufen, die mehr und mehr auch Snoezelen als Prävention und bei Burn-Out entdecken und positiv einsetzen.
Ich persönlich erlebe jede Snoezelen-Einheit als etwas Wunderschönes, das uns zufriedener, ausgeglichener und glücklicher machen kann. Zudem eröffnet dieses besondere Ambiente großartige Möglichkeiten der Förderung, Stimulation und Entspannung, besonders im Wahrnehmungsbereich. Im Laufe der Jahre habe ich zahlreiche prägende, auch sehr verschiedenartige Reaktionen, Erlebnisse und Erfahrungen im Snoezelen-Raum sammeln können. Diese praktischen Erfahrungen vertiefe und teile ich gerne mit Ihnen. Sie lernen das Snoezelen mit viel Freude an Ihre Klienten und deren persönlichen, individuellen Bedürfnisse anzupassen.
Ich freue mich auf Sie!
 David Grupe – Grandson, Suisse
Français / French
Formateur Snoezelen pour ISNA (International Snoezelen Association),

Président et Cofondateur ISNA Suisse (International Snoezelen Association Suisse),

Enseignant spécialisé,

Suivi des formations « Validation intégrative » et « Stimulation basale »,

Donne des cours « training autogène » et « La relaxation musculaire progressive de Jacobson »

Agrandi au sein des personnes en situation de handicaps mentaux et polyhandicaps.
"Le Snoezelen et ses possibilités me passionnent ! Avec plus de 25 ans d'expériences, j'adore de proposer des séances de Snoezelen en individuel ainsi qu'un groupe pour les clients avec les différents besoins: les personnes en situation handicap (mental, psychique, sensorielle ou polyhandicap), avec le spectre d'autisme, pour des personnes âgées en bonne santé ou avec une démence, les enfants de toute âge, des jeunes avec un trouble d'apprentissage ou avec hyperactivité ainsi que les collaborateurs dans les professions sociaux, et les  personnes en danger de burnout et en recherche d'une prévention contre burnout.
Je me réjouis de faire votre connaissance et de vivre le Snoezelen avec VOUS!"
    [metaslider id="1841″]