If you receive a mail, with my name on it, asking for  money for ISNA-MSE, this is fake!!!
I would never ask anybody for money. Delete the mail immediately , it might be a virus as well !!
Maurits
Corona is changing our life.
We cannot organize or attend conferences, and we cannot teach about snoezelen live.
In order to keep track of all the different courses, in different languages, I will gather online courses, in all languages, here on the site in a new chapter in the menu.
Please send me information, links, pictures and other relevant facts.
Also the language you're teaching in.
It would be great help if you could send me an a5  program if possible, so I can take a screenshot..saves work 🙂 A pdf is fine too.
It will be on this page and in the page of your language.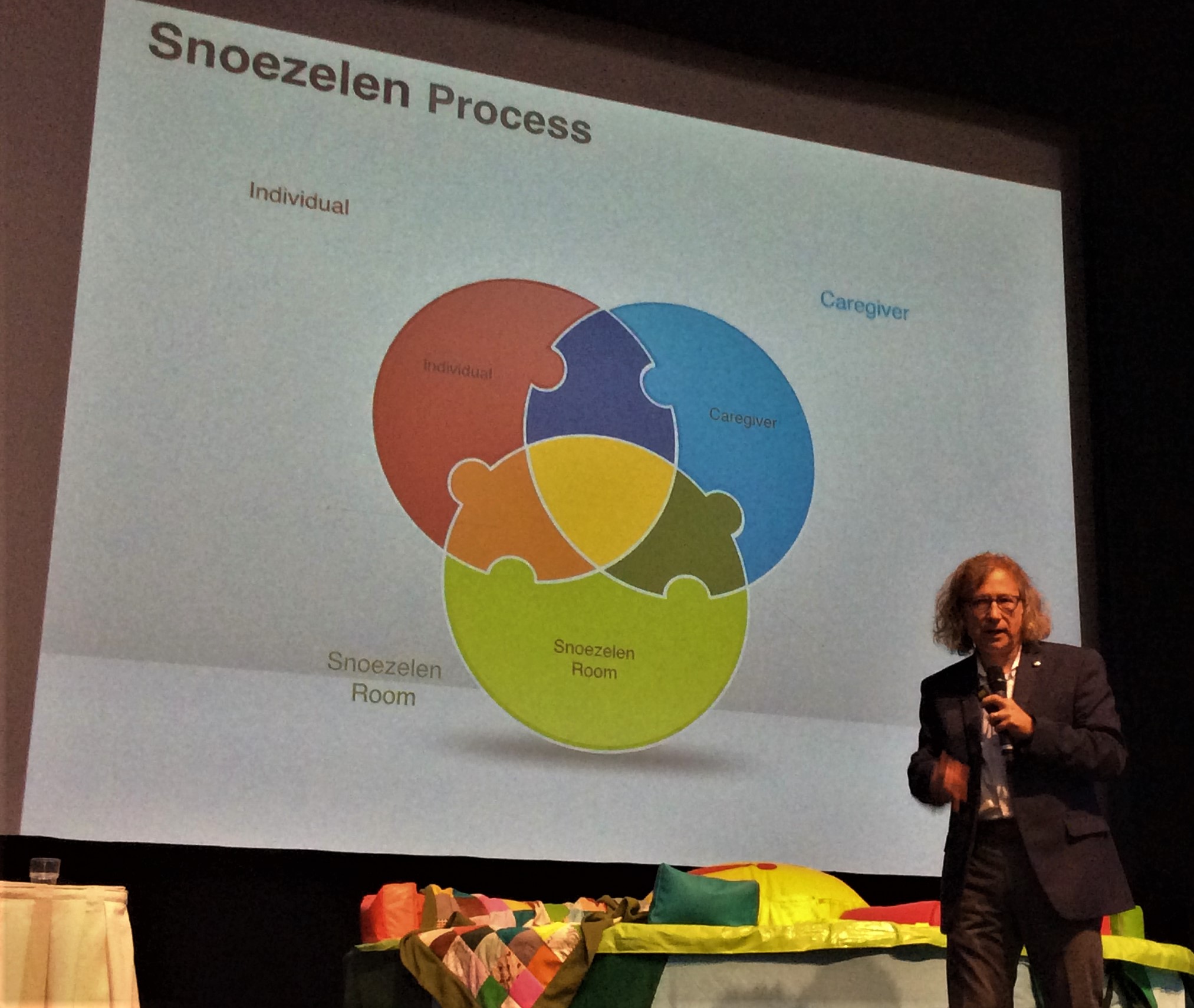 NEW on this page!
Click the Facebook symbol in the upper right corner to see the ISNA International  Facebook group.
Dear parents with children and members of the ISNA-MSE,
Due to the corona crisis, many children and adults with limitations are unable to visit their day care because in most countries this day care is still closed or only partially open.
This situation has a big impact on the family situation, because often the home environment for someone with a disability is not always optimal.
Many parents are not able to respond to this problem, because of lack of time if one or both parents are going to their jobs
We are often approached with requests to advise and if possible, to support with practical examples. If you have a good idea or tips available about doing something within the home situation in the area of Snoezelen, please send us your thoughts and we will post it on the website.
Let us support each other in these difficult times and try to find simple solutions.

On the link https://isna-mse.org/homemade-snoezelen/ you will find some simple ideas that can be made by yourself and can be used in the home situation to let Snoezel activities take place
3 new board members in ISNA-mse.org


The board agreed about inviting Svenja Fuhrmann to the international board, on recommandation of Ad and Maurits . Since we didn't have a 'normal' general assembly due to the corona situation, Svenja will be part of our board and she will be an official candidate as soon as elections are possible.
Welcome to the board, Svenja!
Read more about Svenja and her work in Germany here
s
Fahad Alquaba is also new, with the same conditions.
Fahad is president of ISNA-mse for the Arabic countries. He is very active and already organized several conferences in Saudi Arabia. SA changed the visa regulations, so we hope to have a conference in Saudi Arabia in the coming years.
Read more about Fahad on this page
Also  Amélia Martins a an active ambassador for Snoezelen, in Portugal and Brazil
She is a recogneized teacher as well, and on this site you can find the annoncement for several webenars in Portugues here.
ISNA-mse.org, the association for all people interested in Snoezelen / mse, multi sensory environment or enrichment.

Snoezelen or mse, two names for the same activity, is used for many groups today.
 Not only intellectually limited persons enjoy this as a life improving activity, also many other groups:
elderly with dementia or Alzheimer, people with burnouts, hospitalized people and users of psychiatric facilities.
Isna-mse.org in cooporation with local organizations, arrange a Conference in different part of the world
This yeare we were in Prague, see more here
We have a.o been  in Argentina, Canada, Denmark, Germany, France, the Czech Republic and this year we will be in Belgium.
Offical cooporation between the university of Santa Paulæa, costa rica and ISNA-mse.org.
We gather many scientific articles and we create contacts between people all over the globe who seek cooperation.
As you might know, new European rules make it very difficult to receive money from abroad.
The reason is the many cases of whitewashing of money, so we are told.
We are now making a new account in Switzerland, managed by Isna-mse vice president David Grupe, who also is the second cashier.
So you can just become a member here, and you will first be charged the fee later this year.
Thank you for your patience.
Workshop Snoezelen in Hamilton Canada in March
Ad Verheul, Anthony McCrovitz and Maurits Eijgendaal did a 3 day course,
aranged by TFH Canada and Mohawk College

Given the importance of the Covid-19 pandemic and the international nature of the Snoezelen conference, the organizing committee in coordination with ISNA-MSE announces the postponement of the International Snoezelen conference which was to be held in Mons in Belgium on September 25 and 26, 2020.
The International Snoezelen conference will therefore be held in September 2021, still in the welcoming and magnificent city of Mons in Belgium.
We still encourage researchers, experts and practitioners to submit their paper proposal by April 30, 2020. In this way we could confirm acceptance of the proposals and establish a first program possibly by the end of May this year . This will allow speakers to further prepare and conduct more research for up-to-date presentations.
More information and how to register as participants will be available on the two websites in the coming month.
Thank you for your understanding and support in these times of crisis.
Marc Thiry for the Scientific and Organizing Committee
Compte tenu de l'importance de la pandémie de la Covid-19 et du caractère international du Congrès International Snoezelen, le comité organisateur en coordination avec ISNA-MSE annonce le report du Colloque International Snoezelen qui devait se tenir à Mons en Belgique, les 25 et 26 septembre 2020.
Le colloque International Snoezelen se tiendra donc en septembre 2021 et ce toujours dans l'accueillante et magnifique ville de Mons en Belgique.
Nous encourageons les chercheurs, les experts et les praticiens à soumettre leur proposition de communication au plus tard le 30 avril 2020. De cette façon, nous pourrions confirmer l'acceptation des propositions et établir un premier programme possiblement vers la fin mai de cette année. Cela permettra aux conférenciers de se préparer davantage comme de mener d'autres recherches pour des présentations à la fine pointe.
D'autres informations et les modalités d'inscriptions à titre de participants seront disponibles dans le mois à venir sur les deux sites internet. Merci de votre compréhension et de votre soutien en ces temps de crise.
Marc Thiry, membre du comité scientifique et organisateur.