ISNA-mse.org, the association for all people interested in Snoezelen / mse, multi sensory environment or enrichment.

Snoezelen or mse, two names for the same activity, is used for many groups today.
 Not only intellectually limited persons enjoy this as a life improving activity, also many other groups:
elderly with dementia or Alzheimer, people with burnouts, hospitalized people and users of psychiatric facilities.
Isna-mse.org in cooporation with local organizations, arrange a Conference in different part of the world
This yeare we were in Prague, see more here
We have a.o been  in Argentina, Canada, Denmark, Germany, France, the Czech Republic and this year we will be in Belgium.
We gather many scientific articles and we create contacts between people all over the globe who seek cooperation.
Conference in Mons, Belgium september 26-27
ISNA-mse members get a 10% discount on the fee.
The call for papers end Aprit the 14th.
Update on Conference in Belgium in September.
As for now, the organizers hope to be able to have this conference as planned. You can proceed applying for workshops as before.
However, the corona situation in Europe is insecure, and nobody knows yet how the situation will be in September. Gathering 600 people, as planned, is a huge responsibility.
The organizing comity will keep you posted on this page and will already in April inform you about the situation. ISNA-mse awaits their decision.
Let's hope we all manage!!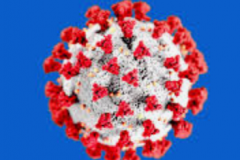 As you might know, new European rules make it very difficult to receive money from abroad.
The reason is the many cases of whitewashing of money, so we are told.
We are now making a new account in Switzerland, managed by Isna-mse vice president David Grupe, who also is the second cashier.
So you can just become a member here, and you will first be charged the fee later this year.
Thank you for your patience.
Workshop Snoezelen in Hamilton Canada in March
Ad Verheul, Anthony McCrovitz and Maurits Eijgendaal did a 3 day course,
aranged by TFH Canada and Mohawk College